Gigs and Blog Tours
Sharon A's

  Gigs
Current and Upcoming Gigs
2019

September 2019
Sharon Appears 2x at Word on the Street Festival
Sunday, September 22. 2019 (See times for appearances in blurb)

Location: Harbourfront Centre, 235 Queens Quay, Toronto, Canada
Join mystery author Sharon A. Crawford and her Beyond mystery book characters (between the book covers) at this year's Word on the Street Book and Magazine Festival. Sharon will be at two locations to chat with you about her books and their characters, including the series' main character PI Dana Bowman who gets her nosey nose into everyone's business. The three Beyond mystery novels   – Beyond the Tripping Point, Beyond Blood and Beyond Faith will also be available to browse and purchase.
Sharon's appearances:
Toronto Sisters in Crime Toronto Chapter Booth #WB5
11 a.m. to 12 noon
Crime Writers of Canada Booth #WB4
3.30 p.m. to 5 p.m.
More info on Word on the Street here.

August 2019

and in future (it is on You Tube)
Crime Beat Confidential Returns
Taped a new episode of Crime Beat Confidential on thatchannel.com with my guest Marian Misters, co-owner of Sleuth of Baker Street, the mystery bookstore in Toronto, Ontario, Canada. The store is full of mystery books, but it is more than books. Marian is definitely an author's bookstore owner in my opinion. And, PI Dana Bowman, the main character in my Beyond mysteries begins the show, yet again. See the show here.
Dana Bowman starts the show.

Guest Marian Misters, co-owner Sleuth of Baker Street Bookstore
Recent Gigs:
Small Presses: Guerrilla  Book Marketing in the Digital Age
Wed May 29, 2019
6:30 p.m. – 9:00 p.m.
Location S. Walter Stewart Library, 170 Memorial Pk. Ave., Toronto, ON, Canada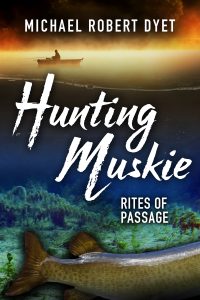 Join the East End Writers' Group for an evening with the Blue Denim Press Gang. Readings from Shane Joseph's latest novel, Milltown, and Barb Nobel's debut short story collection, Edgy People, with a duet by Sharon A. Crawford and Michael Dyet featuring characters from their books. After a mix, mingle and snack break, join these authors and their publisher in a panel discussion on how the Small Press is filling the void in publishing today.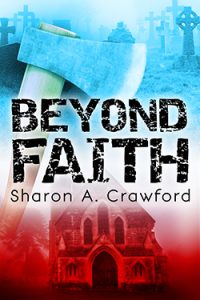 Call S. Walter Stewart Branch at 416-396-3975 or email Sharon Crawford at words@samcraw.com for more information.
Drop in. No registration required. All welcome.
https://www.torontopubliclibrary.ca/swalterstewart/
Muskie and Murder: The War Between Mystery Fiction and Literary Fiction returns later in 2019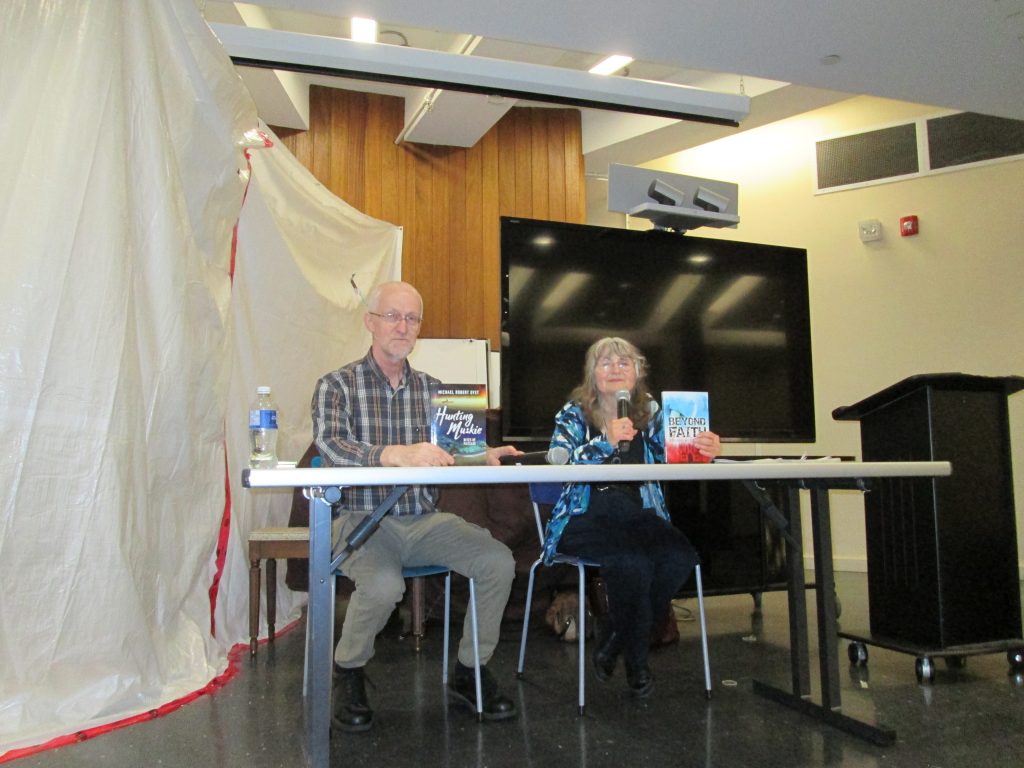 Here's the link to the previous episode featuring author and researcher Lorna Poplak. Her most recent book is Drop Dead: the horrible history of hanging in Canada.
See below Dana Bowman's mug for blurb on the first episode and more info and photos on previous episodes under Recent Past Gigs.
And continuing…
Sharon A. Hits the TV Screen – Dana Bowman not far behind…
Join Sharon A. as she is interviewed about Beyond Faith and the Beyond gang by Hugh Reilly on thatchannel.com's Liquid Lunch
Crime Beat Confidential TV Show on thatchannel.com

Crime Beat Confidential, hosted by Sharon A. Crawford and PI Dana Bowman, is now on thatchannel.com – appearing about every two months. Two shows taped so far. First one, features forensic scientist James Wigmore talking about cannabis, its legalization, and the science behind the weed. Or as Jim puts it "Not Your Grandad's Weed". See it here.
Crime Beat Confidential Segment Two Now up and Running
Sharon's guest on this second segment is true crime author Nate Hendley who writes about dastardly criminals, but also about innocent teenagers who were wrongly charged with murder. His latest book is The Boy on the Bicycle which is about Ron Moffat who as a teenager was wrongfully arrested, charged, tried and convicted of the murder of seven-year old Wayne Mallette in 1956 Toronto, Canada. This is his story and the story of the serial killer who did it. PI Dana Bowman weighs in at the beginning, but even Dana is serious. Get the details here.
Recent Past Gigs:
Hogtown Homicides Panel at Sisters in Crime April 18, 2019

The five of us Crime Writers of Canada had a lot of fun on this panel. The criteria was we have to set our mystery books in Toronto (which used to be called Hogtown). My Beyond Faith novel has many scenes in Toronto and most of the short stories in Beyond the Tripping Point are set in Toronto. Three  panel members were not born in Toronto but imigrated here. The moderator, retired Toronto police officer Des Ryan and I were the two native-born Torontonians. Another panelist, Lisa de Nikolotis had a short clip taped which you can see here. It introduces all of us.
Crime Writers of Canada Arthur Ellis Short List Party
The party, held Wed., April 18, 2018 was a lot of fun, despite last-minute changes. And I was again dealing with PI Dana Bowman escaping from between the book covers. This time I was ready for her – with her mug shot which I waved around from the podium.
Sharon joined four other Crime Writers of Canada Authors for…
Mystery and Mayhem Writers Panel held Monday, April 23, 2018 at the Richmond Green Library in Richmond Hill, Ontario. Featuring Crime Writers of Canada authors Mel Bradshaw, Rosemary McCracken, Nanci M. Pattenden, Cynthia St-Pierre and Sharon A. Crawford. We talked about "committing" murder between the book covers and why and how we do so to a group of teenagers from nearby high schools. We critiqued some of their writing. Watch! Some up and coming writers here.


Five crime writers, one English teacher and some students.
I love the poster for this event, so I'm leaving it here for a little while.
Sharon A. and Beyond Faith at SinC Toronto readings Feb. 15, 2018

Thursday, February 15, 2018, 7 p.m. to 9 p.m.
Dana Bowman was locked firmly between the book covers but her presence was known as Sharon read from Beyond Faith. Sharon joined nine other Sisters in Crime Toronto members for this author reading presentation of our stories of the crimes we commit (between the book covers). Actually, there is one "brother" in crime reading. A looksee at the 10 of us is on my Facebook page.
And here is the photo taken by Terri Dixon.
Ontario Library Association Convention
On Friday, February 2, 2018, 23 of us Crime Writers of Canada published authors did our two-minute elevator pitch to librarians, authors and readers. I channeled Dana Bowman as is seen in this group photo of us after our nearly pitch perfects.
Book Launch for Beyond Faith
Sunday, October 22, 2017 was a lot of fun. I'll leave the flyer up for a bit because I like it. But first is a shot of me with some friends at the book launch. No idea where my mind was in this photo. We all seem to be doing something different. This was just after all of us had done our readings and we were just hanging out.

Beyond books was at Word on the Street

Sunday, Sept. 24, 2017

Fun and hot at Harbourfront Centre.
Sharon holding up the previous 2 Beyond books at WOTS
More gigs in the works. Stay tuned.

Meantime, Sharon continues to channel Dana Bowman, one of the main characters in Beyond Blood. And sometimes she appears as herself. See below for some of them in pictures.
Guest spot at Blue Denim Press Book Launch for Shane Joseph and Christopher Canniff, November 21, 2015
Inspire Book Fair, Metro Toronto Convention Centre, Nov. 15 and 16, 2014
Sharon A's Blog Tours:
January 2, 2015
Mystery/Suspense/Romance author Rene Natan interviews Sharon A. on Scribd
February 6, 2015
The Horror in Crime Fiction, posted on horror novelist Alex Laybourne's blog
March 9, 2015 
Get a Room: the Ultimate Author Reader Relationship posted on writer Shannon A. Thompson's blog.
Honorable Mention in Blogs:

On the Road Again with Rosemary McCracken and Nate Hendley. See Rosemary's blog Moving Target about it at
https://rosemarymccracken.wordpress.com/2015/04/17/on-the-road-again/
The Crime-writing Trio from Crime Writers of Canada